The Esri basemaps have been refreshed with a range of authoratative datasets across the state of Queensland. A big thank you to the following contributors:
QTopo – Department of Resources
Queensland Parks and Wildlife Service and Partnerships – Department of Environment & Science
Moreton Bay Regional Council
If your organisation would like to participate in the basemap contribution process feel free to reach out to me on LinkedIn.
To check the basemap updates, please refer to this sample app, but the updates should appear in ArcGIS Pro/Online/Enterprise by default.
Some numbers:
Some rough numbers about this update:
Over 8000 ovals, soccer pitches and other sports fields
Over 270 Golf Courses
Over 460 cemetries
Over 29k buildings
Over 7000 km2 of restricted Military Areas
Over 90,000 km2 of National Parks
Over 30,000 km2 of State Forests
Over 37,000 km of streams & rivers (not counting the intermittent ones, canals or ditches which are included as different symbols)
Over 4500 km2 of Swamps
Over 13,700 km of Railway Track
Updated entire coastline including sand areas.
Updated Bays
Many other layers!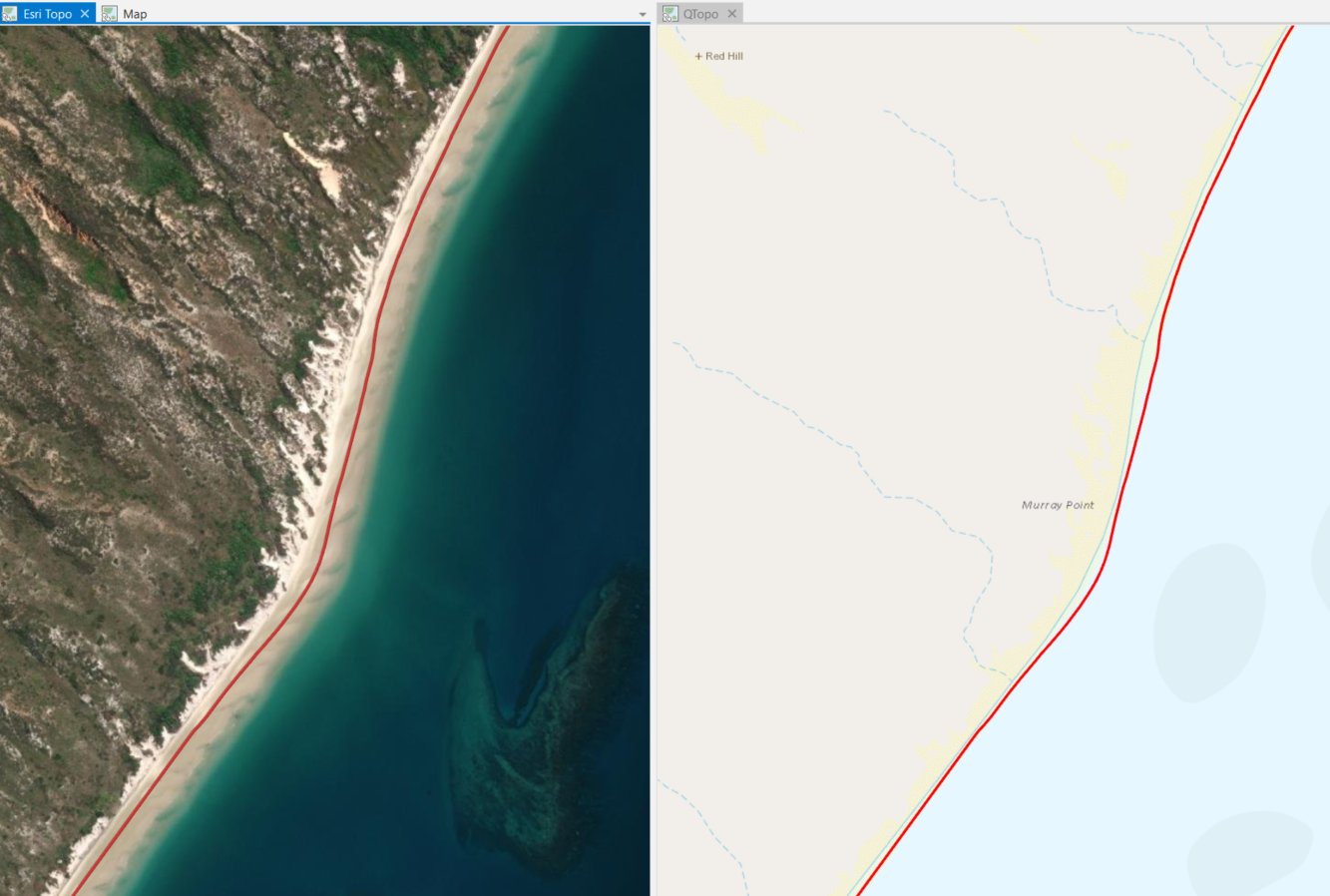 Moreton Bay Regional always do an amazing job of keeping their local map current and up-to-date with complimenting the State data with some finer grained details.
This update they have refreshed their trees, parks, roads and parcels. Some xamples below…
THe HERE data plays an important role in the Esri basemaps for Australia. This has been refreshed across Australia to the HERE Oceania 2021 Q2 vintage.
If you are not seeing these new updates, it is possible you might still be using the older raster tiled basemaps. These are in mature support and you should move to updating your organisation to use the Vector basemaps. More info here.
Stay tuned for more Australian updates into the Esri Living Atlas and Community Basemaps.